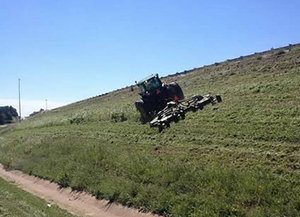 To ensure that you have beautiful and well-tended turfgrass in the Greater St. Louis area, you need to hire a company you can trust, like Munie Lawn Specialists. When you choose Munie, you can rest assured that our turfgrass management is miles ahead of the competition. Our years of experience and expertise in the area of turfgrass management  along side our specialized equipment sets us apart from other lawn care and turf management companies in St. Louis.
To find out more about how we can help you with our turf maintenance services, please contact us at 618-624-5296 today.
Why Choose Munie for Your Turfgrass Management Services?
Munie Lawn Specialists provides turfgrass management and lawn care services for residential, commercial, golf courses, and sports fields within the Greater St. Louis area. Our team is also ready to lend their expertise by providing consultations regarding turfgrass management.
Our services include:
So what sets Munie apart from the competition? Our employees are all licensed, insured, and fully-trained professionals. They hold specialized degrees in turf management, allowing them to understand, diagnose, and resolve all problems concerning soil and drainage deficiencies, and much more. Additionally, we have the staff and resources to more than adequately handle large and emergency work demands.
Our licensed turfgrass management professionals also have the skills, tools, and specialty equipment to customize your turfgrass according to your specific needs from renovation to new construction with state of the art equipment as a one stop provider and to enhance the enjoyment and value of your property.
What Makes Us Different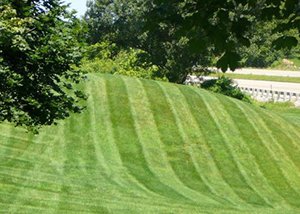 We promote a safety culture in everything we do, and we implement only the best practices in the industry to ensure the safety of our customers, employees, and the general public. We are innovative, and we keep ourselves up to date with the latest technologies within the turfgrass management industry.
We are also committed to helping the environment. Our services are environmentally sound and sustainable, and our work helps improves the air and water quality, as well as reduces noise and air pollution.
Lastly, we are dedicated to providing excellent customer service at all times. Our turfgrass management staff are friendly, accommodating, and trusted partner committed to your success.
Learn More About Our Turfgrass Management Services
Our 36 years in the business of turf and lawn care services has made us the leading choice when it comes to turfgrass management for the area. Having been in the business for so long has given us great insight into what will make your turfgrass thrive and stand out. We develop a customized turfgrass management program for each customer that we implement all throughout the year to ensure that your grounds are taken care of—whatever the season is.
We go out of our way to ensure that all of our customers are 100% completely satisfied with the service we have provided. We do this by consistently providing high quality turfgrass management services completed on time and within budget.
This is the Munie difference. To learn how we can help you create and maintain a turfgrass that you can be proud of, please contact our turf maintenance company at 618-624-5296.