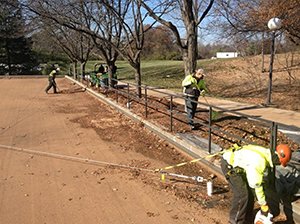 As an experienced turf management company, we are proud to offer a range of turf establishment services. From new lawn installation and establishment or sod installation to golf course and sports field construction and renovation, we are a one stop source for all of your turf establishment needs. We also offer design and installation for drainage systems, irrigation systems, and erosion control systems to keep your turf looking its best.
Munie Lawn Specialists understands Midwest lawns. There have been tremendous advances in turf varieties over the years over the years.
We follow the research and we provide the best varieties for our area. We are confident in this and guarantee establishment.
For more information on our turf maintenance services or to request a quote for your project, please call us at 618-624-5296.
Learn More About Our Turf Establishment Services
Munie Lawn Specialists is a full-service turf company providing a full range of turf establishment and maintenance solutions. Our services include:
What Sets Us Apart from Other Turf Companies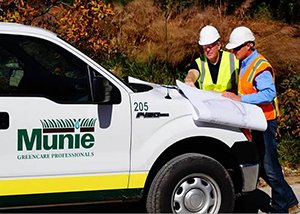 Munie Lawn Specialists has been a leading provider of turf establishment and maintenance services in the Metro East area since our inception. With our locally grown sod and our knowledge of proper varieties adapted for your unique property, we can ensure a source of pride and enjoyment in your property. With our more than 36 years of experience in the industry, you can expect consistently high quality work that is completely unrivaled by other turf companies.
Our team is composed of licensed, insured, and professional turf experts. Most of our personnel hold specialized degrees and certifications, and are dedicated to the art and science of turfgrass excellence.
Best Turf Company
While we understand that there are a lot of turf companies to choose from, not everyone can deliver the results you are expecting. In order to guarantee the success of your project, choose a turf company that has an established track record and a solid reputation. Munie has proven speed, precision, and knowledgeable professionals who have the talent and resources to meet the most demanding schedule and fast track your job to completion.
Our turf company has an impeccable reputation of establishing and maintaining world-class turf. Our licensed and well-trained professionals are innovative and are updated on the latest turf technologies. Rest assured that we have the depth and the resources to handle even large and emergency turf construction and maintenance jobs.
To learn more about our turf maintenance services, please contact us at 618-624-5296 for a free consultation with one of our experts.