Munie Greencare Professionals' are innovators in sports field construction and maintenance. If you are needing a new field or have a field needing help we can work with you to meet your biggest challenges. Munie Greencare services both the sports field and golf market. Munie Greencare specializes in:
New Construction
Renovation
Drainage*
Fraze mowing
Lazer grading
Aeration
Top dressing
Irrigation
Maintenance
*Experienced and specialized equipment innovation existing in existing fields with minimal interruption
Munie Greencare Professionals are leaders and innovators sports field arena. We were the first company in the St. Louis area to offer deep tine aeration, slit drainage, sand based fields, sand capped fields, and laser grading.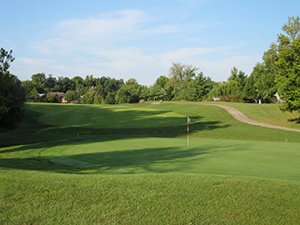 Munie Greencare Professionals' state of the art equipment plus 35 years of experience in sports turf management mixed with our consistent innovative solutions by our Professional Turfgrass managers enables us to service all of your sports field needs. Years of experience in the industry has provided us with a unique insight into sports field maintenance and will ensure that we perform exceptional services in an efficient manner that will keep up with the extreme demands put on sports fields, keeping your time in mind. Experience and knowledge can help you solve your most complex challenges.
All of our work is done with high quality and attention to detail. When you choose Munie for your sports field maintenance, you can rest easy knowing that everything will be done up to the highest quality standards ensuring a safer surface and allowing for players to perform at their full potential. Our professionals are trained in turf science, golf course maintenance, and sports field maintenance to ensure your field is in the best shape possible. Through our work, we improve the playability and safety of a field while providing value and exceptional customer service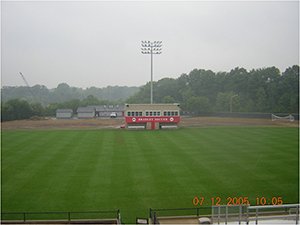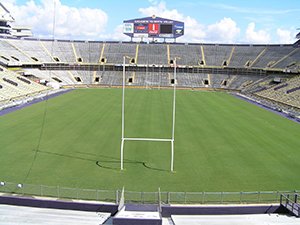 Services we offer through our Golf and Sports Field Maintenance department are listed below. To inquire more about any of our services, you can contact us at 618-624-5296 or email us through our contact form here.
Fertilization
Fungicide, Herbicide, And Insecticide Applications
Turf Aeration
Seeding
Topdressing
Mowing, edging, and blowing