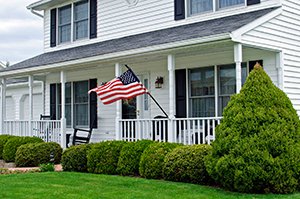 Having a beautiful lawn is made easy with Munie Lawn Specialist. From lawn care services, new lawn establishment, lawn renovations, or sod installations we have the skills and expertise to exceed your expectations. Our services include:
Custom-Tailored Lawn Care Programs
Core Aerification
Disease Control
Seeding and Renovation
Premium Sod Installation
Grading and seeding
Hydroseeding
Lawn Sprinkler Systems
Tree and Shrub Care
---
Our six application lawn care program will rid your lawn of weeds and create the healthiest and greenest lawns you have ever had.
Our lawn care program is one of the highest quality programs on the market. We offer a scientifically designed fertility program that will give your lawn increased health and color. With guaranteed grub control and premium organic based fertilization, this program covers every basic necessity a lawn will have with a very competitive price. Our lawn care program has combined all of the essentials that a lawn will need and included them into just 6 applications so you are paying less for far superior applications.
Our Lawn Care Program includes:
Weed Control
Nutsedge Control
Organic Based Fertilization
Grub Control
Surface Insect Protectant
Free Service Calls
---
Why you should hire us for your lawn care services:
High quality without sacrificing price: Dedicated to the art and science of turfgrass excellence, Munie Lawn Specialist is a lawn care company unlike any other. With over 36 years of proven experience serving the Metro East area, Munie Lawn Specialist offers a higher quality lawn care program with prices that are a pleasant surprise compared to our competitors. Designed to be as efficient and economical as possible, our goal is to provide exceptional value.
Safe Using all pet and environmentally friendly products, organically based fertilizers, and only certified professionals performing your applications, your safety and satisfaction is our first priority.
Industry leaders: We are an innovative company that is always up to date with the latest technologies and use state of the art lawn equipment that allow us to perform large, unique, complicated, and emergency jobs that other companies simply cannot.
Experience: Our lawn care specialist are all insured, certified, and trained. Our passion for managing turfgrass is exemplified by the fact that over 50% of our turf management team has degrees in turfgrass management, giving us the edge over competitors.
Locally owned and operated:  Started in 1980, Munie Lawn Specialist is the oldest locally owned and operated lawn care company in the greater metro East area.
Exceptional Customer Service at ALL times:  We strive to exceed expectations by going out of our way to meet your needs. Our highly responsive team will listen to your every need, and will keep the communication lines open to ensure your dream lawn and landscape will turn into a reality. If at any time you are unsatisfied with the lawn or service, we will set up a free service call with one of our lawn specialists to ensure your satisfaction.
Contact Us for your Residential Lawn Care Needs in Metro East, Illinois
As a full-service provider of lawn services, we ensure that every need is fulfilled, and you can expect excellent customer service from every member of our staff. We are highly responsive, and we make sure that all expectations are fully met.
Come see why we are the best lawn care provider in the market by setting up a free lawn care estimate or Turfgrass consultation with one of our trained professionals by calling us at 618-624-LAWN (5296).