Munie Greencare Professionals has years of experience in golf course construction and renovation. The new golf course construction boom is over and the market is changing, but Munie is uniquely suited for renovation and course improvement projects such as grading, drainage, bunker renovation, new green and green complex construction, stream bank stabilization, turf conversion, tee construction, and renovation.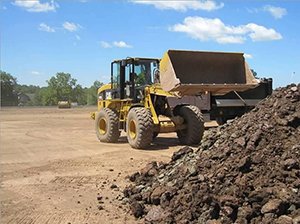 Established in 1980, Munie brings a wealth of experience and expertise within the golf course construction industry. We have built a solid reputation of building and maintaining high-quality golf courses that can easily rival the very best of championship golf courses.
To learn how we can help you build a golf course that you can be proud of, please call our turf maintenance company at 618-624-5296 today!
Why You Should Hire Our Golf Course Construction Services
With Munie at the helm, you can be assured of the success of your golf course construction project. We have more than 36 years of golf course construction and lawn installation experience. No project is too complex or too large for our skilled team to handle.
Our personnel is certified, insured, and highly qualified to handle your project, with most of them holding degrees in turfgrass management. Aside from the depth of our personnel, we use state-of-the-art tools and equipment to ensure professional results.
We can build entirely new holes or courses, or completely transform your existing course. Some of the golf course construction services we offer include the following:
Installing fairway drainage systems
Rebuilding greens according to USGA specifications
Expanding tee complexes and remodeling bunkers
Upgrading existing irrigation systems
Providing premium-quality sod
It is important to note that great design and construction are not enough to maintain a great golf course facility. This is why aside from our golf course construction and renovation services, we also offer sports turf management programs to keep the quality of your golfing facility top-notch. We can implement a new maintenance program or augment an existing one by providing fertilizer and pesticide applications, as well as aerification, topdressing, overseeding, and irrigation system maintenance services.
Contact Us for Your Golf Course Construction & Renovation Needs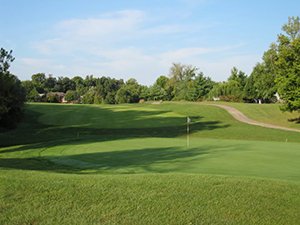 Building a golf course is no easy feat; it will involve a lot of coordination with designers and planners, as well as working with difficult and sometimes challenging terrain. This is why it is important to partner with a reliable and trustworthy company that has a track record of successful golf course construction and renovation projects. Rest assured that Munie Lawn Specialists more than fits the bill.
We have the personnel, resources, and equipment to construct new golf courses as well as renovate existing ones. We promise to construct high-quality golf course facilities that are completed on time, within the budget, and in accordance to our clients' specifications.
We can help turn your vision of building a championship golf course into a reality. To learn more about our golf course construction and turf maintenance services in Illinois, Missouri, Kansas, Florida, Louisiana, North Carolina, Alabama, and Oklahoma, contact us today at 618-624-5296.