To request a free turf maintenance quote, ask us a question, discuss a project, schedule work, or simply learn more about our complete range of services, you can reach our turf maintenance professionals using the following information:
Why Choose Munie for Turf Maintenance Services & More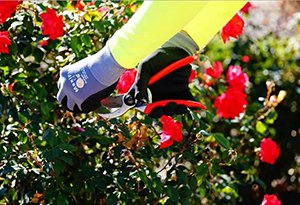 Munie has been serving the greater St. Louis area with premier turf management and maintenance services since its founding in 1980. Today, we have grown to become a leading area provider of turf maintenance and land management solutions. As we have grown, our reputation as the premier choice for grounds maintenance and turf care has extended to 8 states, Illinois, Missouri, Kansas, Florida, Louisiana, North Carolina, Alabama, and Oklahoma. Whether you need commercial, industrial, residential, athletic field, or military land maintenance and management, we have the staff, experience, and equipment to get the job done right.
Our highly trained, licensed personnel are professionally trained and are always kept up to date on the latest turf maintenance technology so that we can continue to offer innovative and tailored solutions to our clients.
What We Offer: Professional Turf Maintenance and More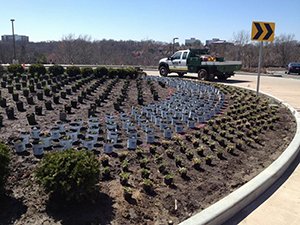 In order to better serve our customers' specific and unique needs at Munie, we have two sister companies that serve two distinct segments of the green industry.
Munie Greencare Professionals – With over 35 years of experience, we provide full-service land maintenance for industrial, commercial, recreation, and military housing communities. No matter how large your complex is, we have the tools, experience, and people to get the job done right.
Munie Lawn Specialists – Dedicated to the art and science of turfgrass excellence, Munie Lawn Specialists serve sports, residential, and commercial markets by providing turf maintenance, management, and establishment.
At Munie, our team is made up of highly trained, knowledgeable professionals. Thanks to our expert staff and our access to specialized equipment, we are able to take on unique, complicated jobs that many of our competitors simply cannot handle. With our full-service approach, you never have to worry about the logistics of getting multiple companies involved in your turf maintenance projects. You only ever have to work with a single-provider: us!
Contact Us To Learn More About Turf Maintenance
At Munie, we take pride in providing exceptional service and constantly exceeding our customers' expectations. Our depth of resources and expertise within our personnel allows us to handle the largest of jobs as well as emergency work demands. Do not trust your turf maintenance to just anyone, contact the professionals at Munie today!
If you have any questions or concerns regarding our services, please do not hesitate to give us a call or send us an email. We can also help schedule a free turf maintenance consultation or quote! Contact us today to learn more about what makes us premier turf management professionals.