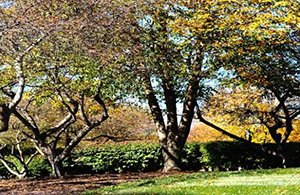 The Munie Company has been a leader and innovator in the green industry since 1980. With 38 years in of proven quality, Munie has expanded our operations to 9 states throughout the nation, including Illinois, Missouri, Kansas, Florida, Louisiana, North Carolina, Alabama, Maryland, and Oklahoma, and are continually growing to become a nationally recognized brand for turf management and land maintenance services. The Munie Company serves two distinct segments: Professional Grounds Maintenance and Turfgrass and Lawn Care Services.
Munie Greencare Professionals strives to be the best in the world at land maintenance with an emphasis on large complex sites with full service capabilities as a single source provider. Munie Greencare Professionals serves commercial, industrial, military housing communities, and sports and recreation markets.
Munie Lawn Specialist is dedicated to the art and science of turf management and excellence, serving sports, residential, and commercial markets. Munie Lawn Specialists are experts in the management and establishment of turfgrass.
Our History as Turf Management Experts
Since 1980, The Munie Company has been dominating the turf management scene with its innovative passion for customer satisfaction. We are committed to providing exceptional customer experience by listening and providing innovative solutions, uncompromising integrity and quality with knowledgeable, caring people. We pride ourselves on delivering maximum value, minimizing waste, and promoting environmental stewardship.
To learn about Munie's innovative solutions for turf maintenance, please contact us here or give us a call at 618-624-5296.
Our Biggest Asset: Our People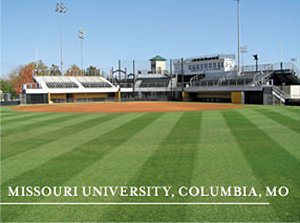 The Munie Company understands that our people are our greatest asset and we are proud of our team. Our team members consist of certified and degreed individuals who have in-depth experience working on top-level facilities and are capable of performing the highest quality of work in a fast paced environment. Our team can come up with the best turf management solutions to even the most unique situations. We are dedicated to training professionals to deliver incredible customer service and act with integrity while performing to the standard to which we as a company and our customers expect.
A Green Turf Management Company that Cares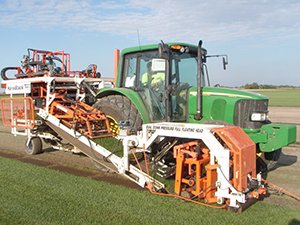 Munie is fully committed to promoting a culture of safety. We encourage collaboration across all levels of the organization for the safety of our employees, customers, and public in all the work we do. Our processes are set up to value safety of each individual. Safety is the primary consideration in the planning and execution of our work.
Much of the land maintenance and turf management work that Munie does positively enhances the environment. We are committed to protecting and improving the environment through a conservation program by reducing wastes and focusing on soil, water, and air quality to ensure that the internal attitude of our company reflects the work we do for customers, not only in quality, but also in the sense of creating a beautiful and healthy environment to live and work in. We strive to make a difference by providing sustainable turf management solutions and by performing our work in the most environmentally responsible manner.
Hire Us for Your Grounds Maintenance and Turfgrass Management Needs
With our diverse set of professional grounds maintenance and turfgrass services, we are your single source provider for all of your green industry needs. No project is too large or too small for Munie to provide solutions beyond your expectations. From residential lawn care to full sports field complex construction, Munie has you covered.
For more information on our company and our turf management services, please contact us at 618-624-5296.